GALWAY ACRYLIC PAINTING COURSE
The Irish ME Trust are facilitating a 6-week course on Acrylic Painting for people with ME. The course tutor is Jennifer Cunningham www.jennifercunningham.ie.
This course will begin on Tuesday 28th March 2017 starting at 2.00pm and finishing at 3.30pm. It will then continue each Tuesday for 6 weeks, finishing on the Tuesday of 9th May 2017. The venue is in the Newcastle area in Galway.
Please note that there is no charge for this course, although registration is important in order to gauge numbers. If you would like to register for this course, please contact us on 1890 200 912 or email to info@imet.ie.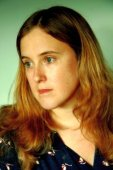 Jennifer Cunningham is a visual artist who works with paint, printmaking and drawing, film and digital media. She graduated with a first class honours degree from GMIT in 2002 and in 2008 she completed a Masters in fine art from N.C.A.D Dublin. She has won several awards for her work including the Thomas Damann Travel award and the Taylor art award. Most recently she was awarded an artist studio in the RHA School Dublin and at the Tyrone Guthrie centre, Annamacarrig. She is a member of the Blackchurch print studio in Dublin.