Dublin ME Self-Help Group
The Dublin ME Self-Help Group will begin the 2019 meetings schedule on Saturday January 26th at 2.30pm. These meetings will comprise a therapy session for the first hour, which can comprise of Mindfulness, Holistic Therapies, Nutrition, Kinesiology and others as the schedule completes. The second hour is taken up with informal chat over tea and scones, or similar.
The group meet in the Teachers' Club 36/37 Parnell Square West, Dublin 1 (across from the entrance to the Rotunda Hospital). Please note that our usual meeting room is in Room 2 of House No. 37.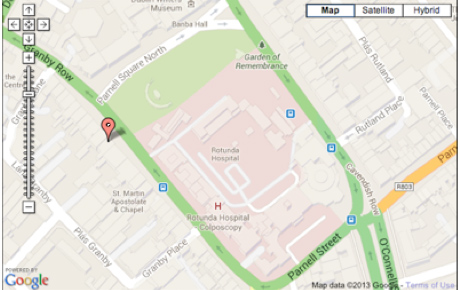 The meetings are scheduled for the last Saturday of each month (2.30pm-4.30pm) with the exception of October (19th) and December (14th). All are welcome to attend on a regular basis or if you happen to be in town for the day. Further information from Irish ME Trust at 1890-200-912 or email info@imet.ie. Full schedule for 2019 as follows:
Full Schedule for 2018 as follows:
Saturday 26th January - 2.30pm-4.30pm
Saturday 23rd February - 2.30pm-4.30pm
Saturday 30th March - 2.30pm-4.30pm
Saturday 27th April - 2.30pm-4.30pm
Saturday 25th May - 2.30pm-4.30pm
Saturday 29th June - 2.30pm-4.30pm
Saturday 27th July - 2.30pm-4.30pm
Saturday 31st August - 2.30pm-4.30pm
Saturday 28th September - 2.30pm-4.30pm
Saturday 19th October - 2.30pm-4.30pm
Saturday 30th November - 2.30pm-4.30pm
Saturday 14th December - 2.30pm-4.30pm

Yoga Course for People with ME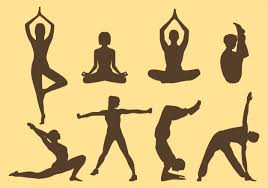 A six-session yoga course will commence on Thursday 14th March 2019 in the Seraph Yoga and Healing Centre, 15 Heytesbury Street (near Camden Street) in Dublin 8. This course will then run fortnightly on Thursdays (11.15am-12.45pm). We would appreciate it if you could indicate your intention to partake in this course, as we will need to gauge the numbers participating. Please note there is no charge involved for participants.
The course facillitator is Adrienne Crowe. The following is from Adrienne:
Aims and Objectives of the Yoga class.
In this very gentle Yoga class we will be focussed on maintaining range of movement, muscle mass and bone density while generating increased vitality and energy. There will be many periods of rest during the class; one can also lie down at any stage, if needed. Each session will end with deep relaxation, Yoga Nidra. Reference will also be made to meditation techniques which can support the deeper engagement with life and Self (be assured that I have no affiliation with any religious/faith sect).
For more about me, see http://seraph.ie/index.php?page=adrienne-crowe-2
Full Sequence as follows:
Thursday March 14th - 11.15am - 12.45pm
Thursday March 28th - 11.15am - 12.45pm
Thursday April 11th - 11.15am - 12.45pm
Thursday April 25th - 11.15am - 12.45pm
Thursday May 9th - 11.15am - 12.45pm
Thursday May 23rd - 11.15am - 12.45pm