WEXFORD
Wexford ME Self-Help Group

The Wexford ME Meetings will continue on the first Saturday of each month in the Waterfront Centre Enniscorthy at 2.00pm.
First Meeting on Saturday 4th March 2017 at 2.00pm. Teas and Coffees will be provided. All are welcome.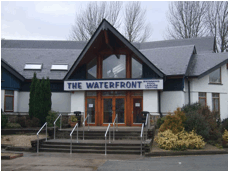 We are located in the Waterfront Car Park, Templeshannon, opposite Tracey's Hotel.
Full 2017 schedule is as follows:
Saturday 4th March 2pm - 4pm
Saturday 1st April 2pm - 4pm
Saturday 6th May 2pm - 4pm
Saturday 3rd June 2pm - 4pm
Saturday 1st July 2pm - 4pm
Saturday 2nd September 2pm - 4pm
Saturday 7th October 2pm - 4pm
Saturday 4th November 2pm - 4pm