DUNDALK ME MEETING
8th October 2016 at 2.pm
Holistic Dentist Dr David Hefferon will give a talk on Mercury fillings and jaw issues for people with ME with some simple recommendations to remove stress associated with these areas. All are welcome.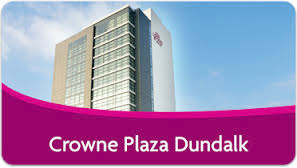 Crowne Plaza Hotel
Inner Relief Road
Dundalk
Co Louth
2pm
Saturday October 8th 2016

Dr David Hefferon is a leading Holistic Dentist who graduated from Queen's University Belfast in 1988. After working in the NHS in Northern Ireland for over four years, David ran and worked in a variety of private dental clinics in Dusseldorf Germany and Harley Street in London, before moving to work in Sydney Australia. David has now returned to Belfast. Over this time David has developed a special interest in the connection between Oral Health and Systemic Disease.